Digital Services
Waterbury Public Library patrons have access to a wide range of digital resources. Choose from the following categories:
---
Ebooks, eaudio books & digital magazines
---
---
The Overdrive digital book collection is fully integrated into the Catamount catalog. Browse books in all formats with one search, and place holds or download ebooks and eaudio books right there.
Another option is to use the Libby App through Overdrive to access our collection of eBooks and Audio books. The Waterbury Public Library is part of the Green Mountain Library Consortium, offering you access to thousands of new and old eBooks and Audio books. We also use Overdrive/Libby for our own collection specific to our library. Login to Overdrive/Libby to access both the Consortium's collection as well as our own.
If you have never created an account with Overdrive, please check out Overdrive Libby Getting started.
For those who have not yet tried the Libby app, all you need is your library card number and PIN number. Your PIN number is the last 5 digits of your library card number. Do not use any spaces in either of those numbers. The Libby app is easy to use and will guide you through the setup process and get you connected to our library in just a few minutes. You can find in-app support, or visit the Help Site or Libby Academy within the app for assistance.  Download the Libby App to get started.
---
---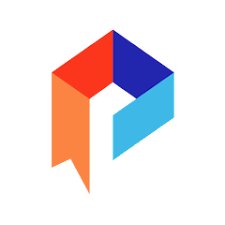 The Palace Project app makes it easy to browse, borrow, read and listen to any eBooks or eAudiobooks on your mobile device.
---
Available from the Apple App Store and Google Play Store.
---
WPL's Overdrive collection is available on Palace and can be accessed on both Libby and the Palace app. Beyond that, the Palace app includes a larger ebook and eaudio book collection from the Vermont Department of Libraries, which is not available on Libby/Overdrive.
At this time, Palace is not available on Kindle, PC, Linux, or other devices.
Palace is still in development, which means some features you find on other digital content apps may not be available yet.
---
---
Kanopy is a video streaming service that provides instant access to thousands of critically acclaimed movies, documentaries and kids favorites. Kanopy partners with studios like A24, The Criterion Collection, PBS and more to bring access to thoughtful entertainment.
---
How to create an account
To get started, visit kanopy.com and select the "Add Library Card" button on the lower left.
Enter your library card number and password ( password is last 5 digits of your library card number).
Create an account using your preferred email.
Begin streaming!
---
---
PressReader is our new digital Magazine and Newspaper subscription service and contains over 7000 digital magazines and newspapers from around the world, in multiple languages. You can read these eMagazines and eNewspapers in the PressReader app which is available on most devices' app store, or in your desktop/laptop's browser.
To get started, choose your operating system or device:
---
Getting Started
Visit PressReader.
Click sign in, and select the "Library or Group" option
Select "Waterbury Public Library" and sign in with your library card number and PIN (last 5 digits of library card number).
Finish creating an account that can be used on the app or select "No, thanks" to proceed without an account
Sign into your account every few weeks to keep your app account active.
On the app, you can download newspapers for offline reading without subscribing.
---
---
Streaming Movies, Documentaries & Concerts
You are able to access IndieFlix and The Great Courses through the Libby App, in a section called "Extras." There will be a cap on the number of passes available to patrons each month. 
Checking out a 7-day pass for IndieFlix or The Great Courses will not count against your 3 title checkout limit for ebooks and digital audiobooks in your Libby account. For help getting started with Libby, see the top of this page.
---
---

IndieFlix brings engaging stories to movie lovers around the world. Enjoy over 7,000 high-quality shorts, features, documentaries, classic TV shows and Web series from 85 countries. View films from major festivals all over the world, including Sundance, Cannes, Tribeca, and more! Sort by language, genre, or film length with easy-to-use filters. Contribute to films just by subscribing, because IndieFlix directly supports the filmmakers. Watch movies on any Internet-enabled computer, smartphone, or tablet with a Web browser! Also available on Roku, Xbox, and Apple TV.
IndieFlix is now part of Libby/Overdrive. The first time you use the service you must log in with your Waterbury library card. On the Libby/Overdrive website click on "Choose a Location" at the bottom right side of the screen. Follow the prompts from there.
---
---
Online Courses – Education
---
Of the more than 500,000 college professors in the world, only a select few are chosen to teach one of The Great Courses. They include award-winning experts and professors from the most respected institutions in the world and were chosen based solely on one factor: their ability to teach.
The courses range from a myriad of subjects and includes:
History — Study ancient and biblical times, medieval Europe, Eastern and Western civilizations, as well as how these historical periods still impact society.
Health — Dive into courses on meditation, nutrition, natural healing and brain fitness.
Science — Learn from America's leading scientists in numerous areas of study ranging from biology, astronomy & space, engineering & technology and beyond.
Language Arts — learning leadership, thinking and communication skills in both professional and personal lives are essential to get a head.
And Much More!
The Great Courses Library Collection is now part of Libby/Overdrive. The first time you use the service you must log in with your Waterbury library card. On the Libby/Overdrive website click on "Choose a Location" at the bottom right side of the screen. Follow the prompts from there.
---
---
Through a partnership with the Vermont State Library system, Universal Class, Inc. provides free online continuing education courses. It aims to advance intellectual exchange in teaching, research, and service with its technology and belief that lifelong learning should be affordable to all people of all cultures. With a growing course catalog of over 500 online classes, Universal Class is committed to providing only the most affordable and highest quality continuing education.
---
---
Mango prepares learners for realistic conversations and strengthens everyday communication skills in over 70 world languages, including English.
---
---

LearningExpress provides interactive tutorials, practice tests, e-books, flashcards and articles for academic skill-building, standardized test preparation, career development and more. These award-winning learning tools are available through multiple online platforms designed to help students and professionals achieve their educational and career goal